Everyone seems to agree that technology is changing farming and that farming businesses need the skills to benefit from that innovation. But what skills do they need to have and how can they get the training and career development they need? Lord de Mauley, the Defra Minister with responsibility for the Agri-Tech Strategy, hosted a workshop on 25th November to seek views on these questions from over 40 people from businesses, colleges, and other organisations involved in skills and training in agriculture.
Following a welcome from the Minister, Richard Longthorp, the Chairman of the Agri-Skills Forum, gave a presentation on future skills needs, the work of the Forum, its skills strategy and the issues identified in the Future of Farming Review. He said that improving skills at all levels and throughout the supply chain was vital to realising the potential of new technology. He also reported on the work that he is leading to develop modern apprenticeships under the Trailblazers apprenticeships programme.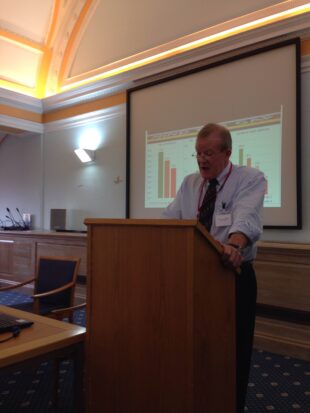 Chris Warkup, Chief Executive of the Knowledge Transfer Network which helps all sectors to identify new opportunities, gave a perspective on how farming may develop over the next decade. He has extensive experience of livestock and is a past President of the British Society of Animal Science; his presentation reflected his deep understanding of farming.
One of the questions he discussed was how technology is, on the one hand, reducing the need for certain skills – automating tasks – but also means that farming businesses are more complex to run. This complexity means that more can go wrong, and with more serious effects. Other trends such as business consolidation and the internet are making it possible for businesses to access much more specialist expertise than in the past.
Following the presentations, there were three sets of group discussions on how businesses currently deal with training and skills development, how they expect farming businesses to change over the next few years and how training and skills provision needs to change. Many of the contributions to the workshop reinforced the conclusions of the Future of Farming review – for example the need to make the sector attractive to people by overcoming misconceptions about it and offering good career progression. Business and management skills are vital to ensuring that farmers are ready to identify and use the opportunities that new technology is providing.
We will be distributing a report of the workshop soon and I will be working closely with Professor Bob Webb of Nottingham University, who chaired the event, to plan next steps.
Sean Ryan, Agri-Tech Strategy, Defra