The scale of the problem and challenges
In the next 20 years, the global food system will face challenges that are unprecedented in the history of agriculture. However, these next two decades will also offer unprecedented opportunity to those nations and organisations best equipped to meet these. This month's Budget announcement of £12 million funding for the Centre of Agricultural Informatics and Metrics of Sustainability, now called Agrimetrics, is another milestone for the Agri-Tech Industrial Strategy – enabling our food to be produced more efficiently and sustainably whilst creating jobs and growing the UK economy.
These challenges are complex and to manage this, we must integrate our data across the whole food chain, and then use smart analytics (statistics, visualisation and modelling) to let us identify the solutions that would otherwise evade insight. The scale of investment required and the associated risk means that business needs to act collectively to capitalise on these new opportunities.
Agrimetrics
Agrimetrics has been proposed by a consortium comprised of leading industry and academic partners. Rothamsted Research, the University of Reading, Scotland's Rural College (SRUC) and the National Institute of Agricultural Botany (NIAB) have been leading the development of the proposal which underwent two rounds of independent assessment. Having now secured the availability of funding, the consortium will work on finalising the plans to establish the Agrimetrics over the next few months. When established, the Head Office of Agrimetrics will be based at the Harpenden site of Rothamsted Research.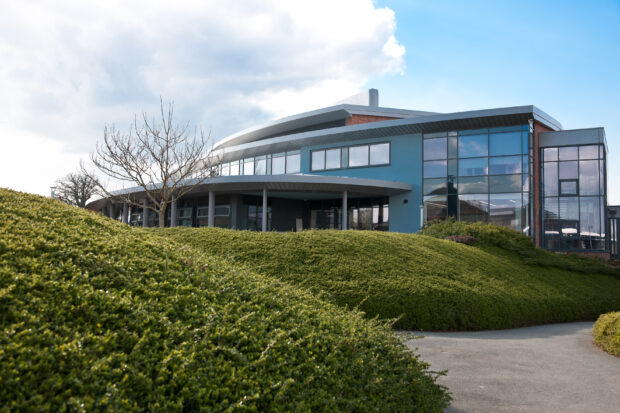 It will provide a one-stop-shop for businesses, universities and research organisations to exploit these potential opportunities. Rothamsted, as well as hosting the Centre, will provide expertise on modelling and statistics. The University of Reading will provide the data science expertise, with NIAB and SRUC providing capability and experience in translation and knowledge exchange.
In addition to these core partners, Agrimetrics will link to a network of excellence that includes leading universities and academic institutes with expertise in data science and modelling and that have made long-term strategic investments in relevant areas.
Agrimetrics will promote an open-data policy that will maximise the availability and sharing of data amongst stakeholders. The core of Agrimetrics will be a data science and modelling platform providing a single portal to all of the publicly available and pre-competitive industry data relevant to the whole food system. This platform will include all the necessary software tools to allow this data to be integrated and manipulated according to users' needs, and will draw on datasets from around the world. The platform will also provide access to basic analytical tools and visualisation capability, while offering high level support for more sophisticated analyses.
How will it help my organisation and how can we be involved?
This is only the start of the 'journey' and we look forward to working with many of you over the coming years. We are keen to talk to all organisations from the sector, both to explain our vision for Agrimetrics and to explore potential projects or partnerships, so please do get in touch. For those interested in more information and an update on progress, please contact Bianca Forte at bianca.forte@rothamsted.ac.uk