As the year draws to a close I am really pleased to be able to look back on a very busy and successful year in establishing the Centres for Agricultural Innovation. This progress is not only down to the hard work of colleagues in BIS, Innovate UK and the Leadership Council, but also industry and academia who have really grasped the opportunity to deliver a step change in innovation and competiveness for the agricultural sector.
The first Centre for Agricultural Innovation will be in the area of agri-informatics and sustainability metrics - it will be a world-class agricultural 'big data' Centre that will benefit businesses and researchers across the whole agriculture and food industry. One of the key components of the Centre will be to acquire, organise, analyse and disseminate data of value to businesses and researchers. This will help drive economic growth in the agriculture and food industry, and position the UK as a global leader in this area. Government will be investing around £10 million in the Centre, and we expect that this will be matched by at least £10 million from industry.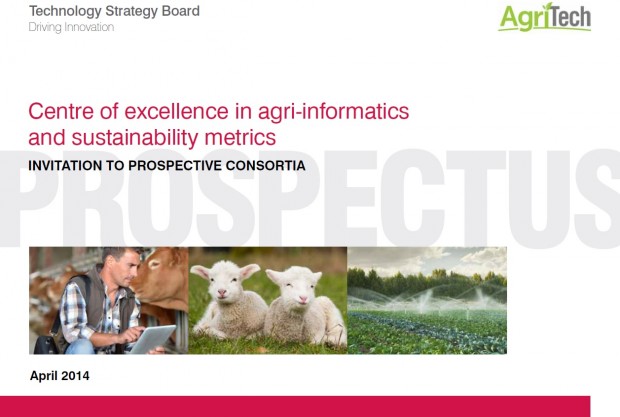 We have recently reached an exciting milestone in establishing the first Centre for Agricultural Innovation. Following an open competition, with two rounds and independent expert assessment, a consortium of business and academia have now been told they are the preferred bidder for the Centre for Agri-Informatics and Sustainability Metrics:
The consortium comprising Rothamsted Research, the University of Reading, the National Institute of Agricultural Botany, and Scotland's Rural College will over the next few months develop and finalise their plans for the Centre.
We've also been making rapid progress in establishing the remaining Centres for Agricultural Innovation. Since my last blog post on these in September a major milestone in the process has recently been reached: the outline proposals submitted to Innovate UK in October were assessed by an independent expert panel. For those successful at the outline proposal stage, the next stage will be to submit a full proposal.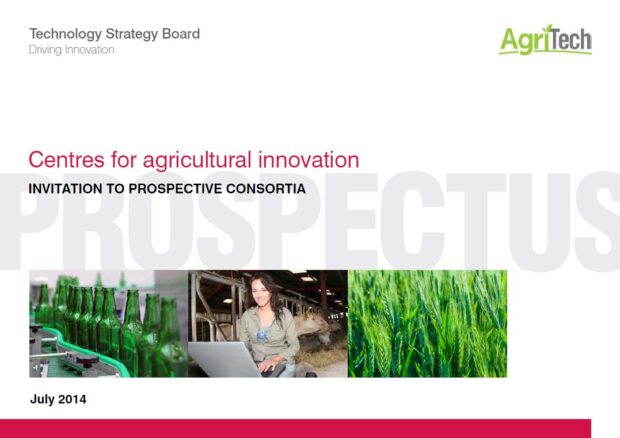 All the Centres will launch in 2015 and I firmly believe that this will be start of a agri-tech revolution in the UK: driving collaboration that tackles the issues that no one part of the sector can address alone, and establishing new networks, perhaps even with 'competitors', to work on the grand challenges we are facing. It's going to be an exciting time!