Last week I was privileged to visit Milan for a busy, swelteringly hot but enjoyable few days of expo-related activities. UK Trade and Investment colleagues, with partners, have been working incredibly hard over the past few months to put on a great show for businesses from across the globe and last week was the start of the pay off.
UK House in the centre of Milan, close to the Duomo, was the venue for three thought leadership events which showcased the UK's excellence in agri-tech and provided a fantastic opportunity for businesses to engage with government and to network with one another. Held over the Agri-tech GREAT Week, there were events on animal health, aquaculture and precision agriculture. Each event comprised inspiring speakers and excellent demonstrations of cutting edge technologies, revolutionary science and new products. These included examples of electronic milking of camels, applications of metagenomics and algae ice cream! There was a notable buzz (no beehive pun intended) in the room throughout the three days and I witnessed some really promising partnerships being formed.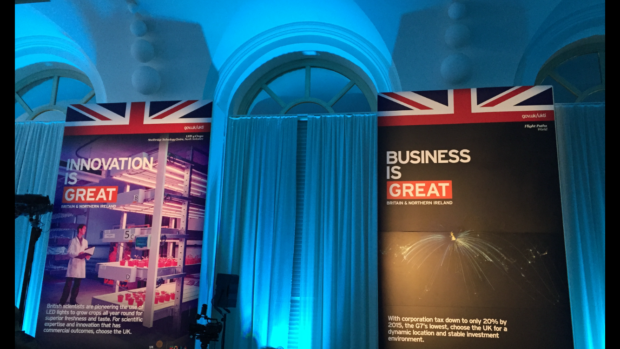 I also had the chance to visit the hugely impressive expo site where over 100 countries exhibited their contributions to the expo's theme: 'Feeding the Planet, Energy for Life'. Whilst obviously finding the UK's beehive design pavilion the most interesting and striking, it was also great to see best practice from other countries presented in innovative and fun ways.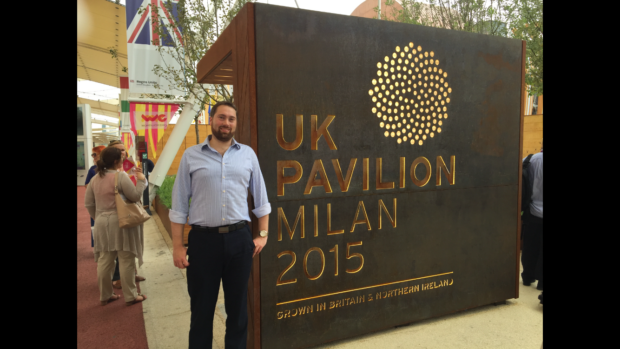 The excitement of the expo is not over for agri-tech. In addition to events across being held across the world by the Science and Innovation Network, in October there will be two further events to bring together industry and academia and to showcase the exciting technologies the UK has to offer. There will be an agri‑tech innovation showcase in Milan on 1 October and a crop science event at the Food and Environment Research Agency on 20 October. Further details will be available shortly for both of these so please keep following the agri-tech blog, twitter and the newsletter and engaging with the strategy.