As I was brought up next door to a farm, I am always interested in new technologies and scientific advances of relevance to agriculture. As the UK's leading public funder of agri-food related research I am pleased that BBSRC has internationally renowned scientists in some of the world's leading institutions to tackle problems in animal health. Solving these problems is vital not only for our economy but also globally. The world needs to produce 60% more food by 2050 and there are around 3.3 million people employed in the UK agri-food sector. Excellent research and its early adoption is vital to protecting the sector.
While technology does not always answer the problems that we face in society, there are clear examples of the huge impact that it can have on animal health. Take bluetongue, a devastating disease that can kill sheep. The intervention of scientists at The Pirbright Institute saved the nation an estimated £480M and protected 10,000 jobs in the rural economy during the last outbreak, through their forecasting of the disease, development of a vaccine and identifying when to use it. Investment in new, world-class, high-containment laboratories at the institute is helping to protect against future outbreaks of this and other viruses.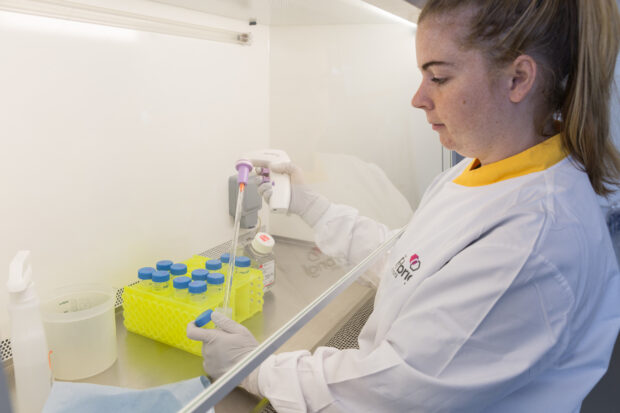 Technology can also help to improve animal welfare, not only to secure a better life for our livestock, but also to produce healthier animals that are less prone to health problems. The Agri-tech Catalyst is helping in this regard; one recently funded project led by the University of Nottingham is developing an environmentally friendly heating and cooling system using real-time monitoring to enhance poultry welfare. Another project led by Greengage Lighting Ltd is developing a new sensor system to help farmers meet legal and quality assurance requirements that will improve poultry welfare.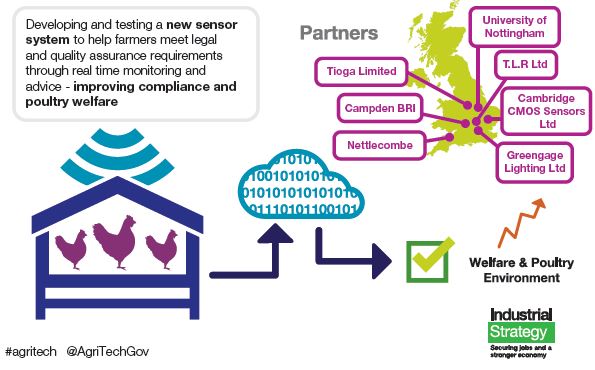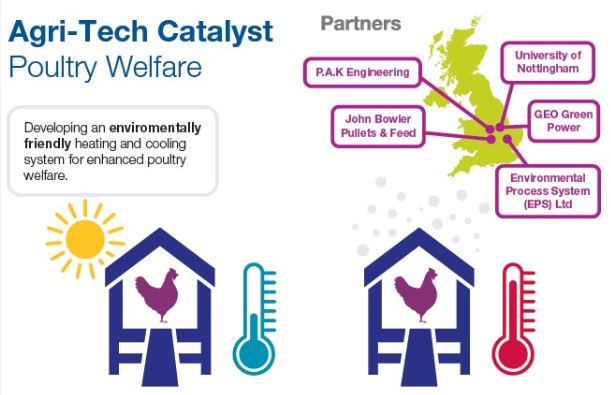 This kind of investment helps to attract industry to the UK. In 2010, for example, a partnership was created between Pfizer Animal Health (now Zoetis) and the Easter Bush Research Consortium (EBRC) , one of the largest veterinary research and education consortiums in Europe, aimed at finding better ways of preventing and managing disease and advancing sustainable animal agriculture and welfare. The partnership was the first of its kind in the animal health sector in the UK. This kind of relationship demonstrates that the UK is recognised as a world leader in animal health research.
With expertise in areas like genetics and breeding, vaccines, diagnostics and zoonosis, and more international reference centres in animal diseases than any other country, the UK is well positioned to make a global contribution to livestock resilience. BBSRC is also working with animal health companies and the EU Commission to identify areas where may be more opportunities for companies to work together pre-competitively with academia in the area of animal health.