Seaweed is often dismissed as the slippery nuisance in the sea that snakes around our ankles. But for centuries it has been used as food, or even daresay a delicacy, from Dulse in a Scottish broth to Nori used in sushi. In Britain we are now thinking more about the nutrition in our foods, therefore highly mineralised seaweed is seeing a resurgence.
Seaweed is now being used beyond these traditional food uses. Dried seaweed can be used like a herb or seasoning for everything from eggs to steaks, and even cakes and shortbreads. There is a delicious shortbread recipe below.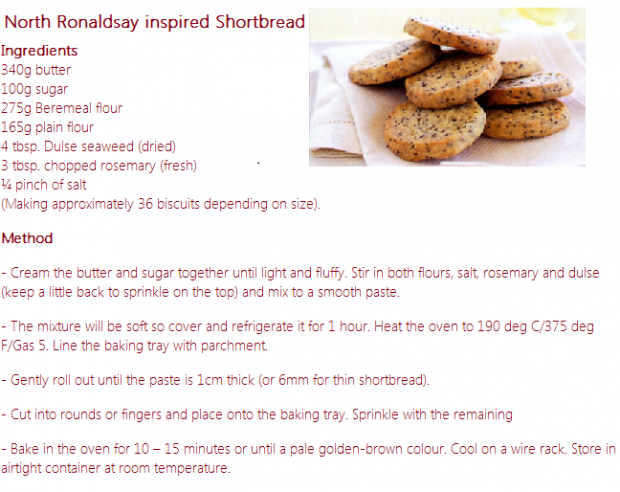 Scottish company Mara Seaweed is experiencing high demand for its products, but the supply of two native and wild seaweeds (Ulva, ulva lactuca, and Palmaria, palmaria palmata, also known as Dulse) harvested around the Scottish coastline can be inconsistent in both quantity and quality.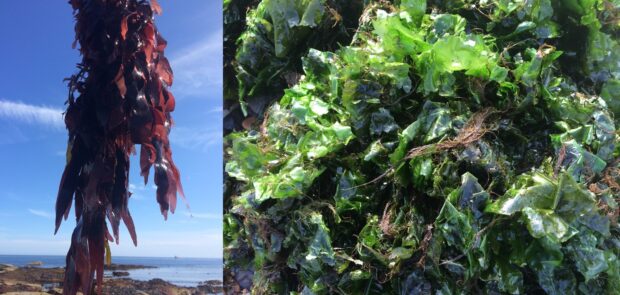 Mara decided to lead a new Agri-tech Catalyst project (with the Scottish Association of Marine Science (SAMS) and Otter Ferry Seafish company) to find a sustainable method of cultivating Ulva and Palmaria onshore. The aims are to increase both the quantity and quality of seaweed supplied, whilst lowering costs compared to wild harvesting. Wild seaweed collected from water off the west coast of Scotland is moved to onshore tanks. Seawater is pumped ashore for nutrients. Seaweed is then cultivated and harvested from these tanks.
Alex Hughes from SAMS spoke positively about the Agri-tech Catalyst saying "the Catalyst is the only funding scheme for aquaculture where SME business and academia can work together on equal footing to commercialise research"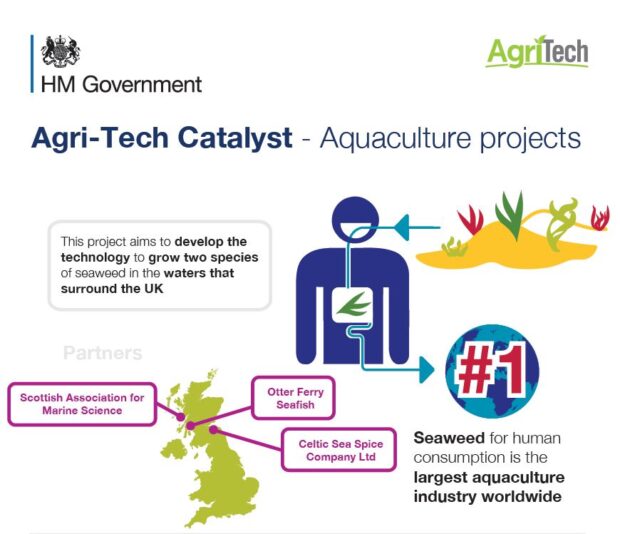 This project is just one of a number sustainable aquaculture projects that SAMS is working on, including producing roe from sea urchins, Nori seaweed for the Japanese market, and scaling up oyster production in Cumbria. Scotland is an ideal location for aquaculture with its clean cool waters, tradition of excellence, and reputation for delicious sustainable produce. Perhaps one day Scottish seaweed will be mentioned across the world in the same breath as Aberdeen Angus or Scottish salmon.