Last week I attended an event in Italy to help launch a report summarising the UK's agri-tech activity at the Milan Expo. For those who missed the Expo, it was a global exhibition which focused on how to feed the planet as our population rises over the coming decades - a challenge that agri-tech will play a vital part in helping us overcome. A staggering 147 countries took part and 20 million people visited the exhibition, with the UK creating a stunning pavilion.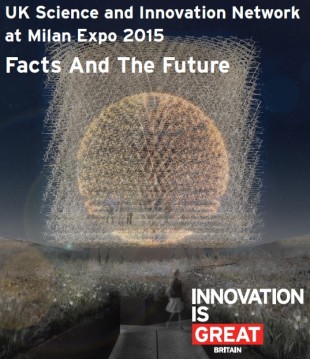 During the Expo the UK Science and Innovation Network and UKTI put on a number of agri-tech events ranging from satellite applications in agriculture to the potential impact of climate change on the food supply. The report published last week captures all this activity, summarises what happened as a result of the event, and has some useful statistics too.
The other reason I was in Milan was to talk about the UK Agri-tech Strategy. It was an interactive Q&A style session with an interested audience of Italian agri-tech businesses, academics and officials. I thoroughly enjoyed discussing our work and the audience seemed impressed with what the UK had achieved in a short space of time; particularly the diversity and potential of Agri-tech Catalyst projects, and the recently announced Centres for Agricultural Innovation. One of the companies I met had already started preliminary discussions with Agrimetrics about a potential project, something I was delighted to hear. The event was held at the Copernico, a sort of business incubation hub with a bar and social space. What I found different about this incubation hub was that large multinationals were also part of it, and had taken significant space in the building – partly to help the small companies but also to exchange ideas.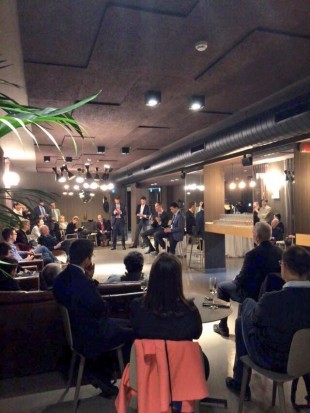 Before I got my flight home I stopped off at the impressive Duomo di Milano (or Milan Cathedral), which had beautiful architecture and huge stained glass windows. I'd recommend climbing all the way to the top of the cathedral – there are some great views from there!